The latest McDonalds to open in Virginia Beach, USA may pave the way for your future eating experience.
Along with the traditional BigMac and fries (chips this side of the pond) the new restaurant is offering free iPad usage while you're eating your food.
The iPads are contained in white plastic stands at 4 of the tables in the restaurant and allow guests to check their Facebook updates and do some online shopping while they eat.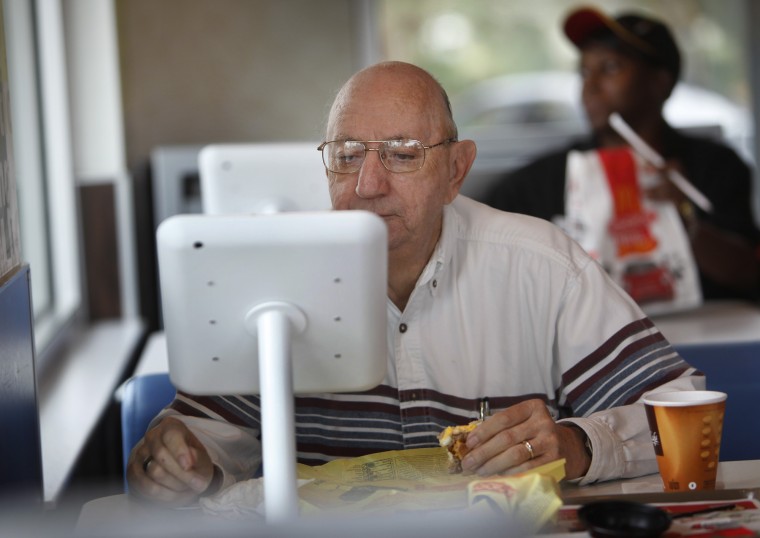 Hugh Fard, owner of the Lynnhaven Parkway restaurant said:
It's a great idea to stay relevant, especially to a new generation. People like to multitask, so why not provide that element for them?
The iPads are leased from al local company who looks after them and will replace them in the event that one is stolen – a definite temptation after a filling cheeseburger. McDonalds plan to monitor the experiment before deciding on any rollout plans, but if successful you could conceivably find an iPad in your local McDonalds toward the end of next year.
Source: PilotOnline.com